3 December 2018
Friend of The Pointe: Matt Wilson
Originally from Australia, Chef Matt Wilson came to the Wickaninnish Inn to join our team as pastry chef in 2008. Previous to his arrival in Tofino, Matt had established quite an international resume for himself; in Australia he had worked at the Peppers Manor House in the Southern Highlands of New South Wales, then, on moving to England, worked at the Bath Priory Hotel, and later at Nu in Vancouver.
Matt made a significant mark in the five years he was with us. The desserts he created were fantastic fusions with innovative elements. He turned unconventional ingredients—westcoast cedar, popcorn, black tea and yuzu—into undeniable dishes of decadence. And then there were the breads. Matt raised the bar (and the dough!) with his sourdough-based sweet and savoury loaves, of which he would make four different kinds a day! Varieties included using locally-sourced salal berries and chanterelle mushrooms, and they were all well worth an extra visit to the Inn to pick one up.
In 2013, Chef moved to Calgary to work as Executive Pastry Chef The Nash and Off Cut Bar, and then as chef de cuisine at Oliver & Bonacini's The Guild.
Upon his return to Tofino, Matt took a position at Wolf in the Fog, a position that fits his fashion. "Coming back to Tofino feels like coming home, the people, the scenery and being able to get back to doing what is my passion: pastry," he says. This is, of course, great news for the community, and we look forward to seeing what comes next as Matt continues to push the boundaries of what the west coast can taste like.
We are proud to have been a part of Chef Wilson's professional path, and very pleased to feature him as one of our collaborating chefs in the Wickaninnish Cookbook. We are sharing his contribution of Olive Oil Cake that can be found on page 208 and below. Enjoy!
Olive Oil Cake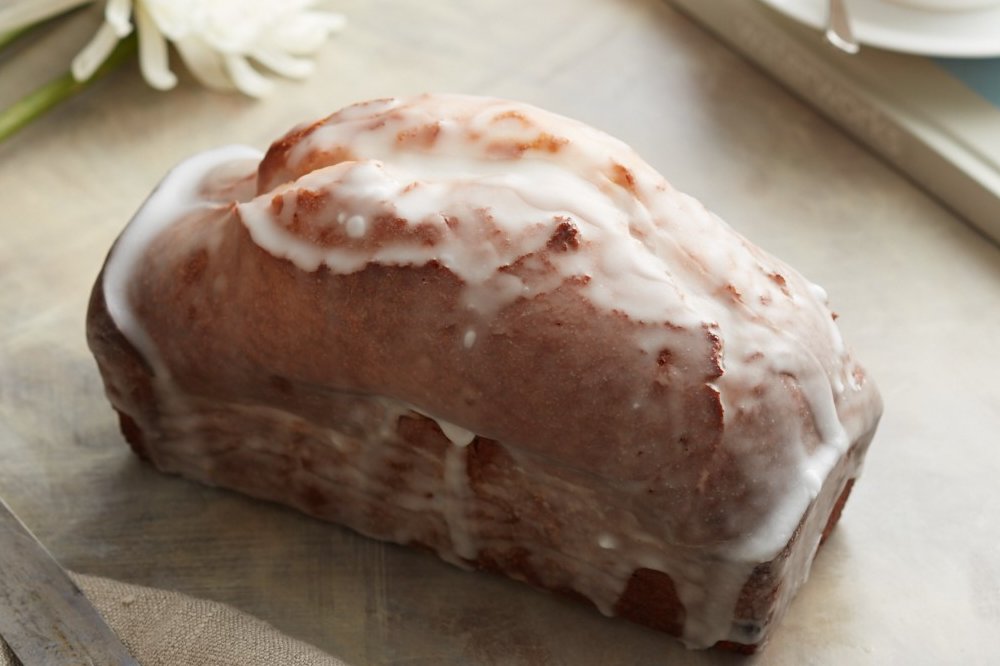 Cake
3 Tbsp (45 mL) invert sugar or light corn syrup
4 eggs
7/8 cup (175 g) sugar
1 ¾ cups (220 g) flour
2 tsp (10 g) baking powder
½ tsp (2 g) salt
Finely grated zest of 1 lemon
7/8 cup (200 mL) olive oil
Lemon Syrup
1 cup (200 g) sugar
1 cup (250 mL) water
1 ½ cups (375 mL) lemon juice
Lemon Glaze
3 to 4 Tbsp (45 to 60 mL) lemon juice
2 cups (240 g) icing sugar

Makes 2 Loaves

Preheat the oven to 350 F (180 C) and line two large loaf pans with parchment paper.

In a food processer, place the invert sugar (or corn syrup) and eggs and blend until the mixture is light and frothy. (Alternatively, you can use a stand mixer fitted with a paddle attachment.) Once the mixture starts to get fluffy, slowly stream in the sugar and continue to blend until almost white.

In a separate bowl, mix together the flour, baking powder, and salt, then sift twice to make sure everything is combined. Slowly pour the dry ingredients into the food processor, add the lemon zest, and process until everything is combined. Continue to process and slowly add in the olive oil until fully emulsified.

Scrape the batter into the parchment-lined loaf pans and bake for 20 to25 minutes or until golden brown and a wooden skewer inserted into the cake comes out clean.

While the cake is baking, make lemon syrup: In a small pot, bring the sugar and water just to a boil, stirring often, until the sugar is fully dissolved. Pour into a heatproof bowl and allow to cool to room temperature. Stir in the lemon juice. (The lemon syrup can be made ahead of time and will keep for several weeks in the refrigerator.)

Remove the loaves from the oven and brush with the lemon syrup while still hot. Allow to cool completely.

Make the lemon glaze: Whisk the lemon juice and icing sugar together until fully blended. The glaze should be thick but still pourable. If necessary, add more sugar or lemon juice until you reach the desired consistency. Drizzle the glaze over the cooled loaves and allow to set for about an hour before slicing and serving.
See All Blog Posts