13 December 2019
Staff Profile: Michelle Matheson
Instant coffee. That's how Michelle Matheson starts her days, and she has no shame in saying so. If you're surprised, have caution to judge her taste too quickly: knowing what you want is a beneficial trait in the culinary world and keeps Michelle focussed on mastering her trade. Less accessible is Michelle's other favourite morning beverage: a hot Double-Double with lactose-free milk (there are no Tim's in Tofino). If you're familiar with Canadian coffee culture, you may have already guessed where our incredible pastry sous chef has her roots.
Born and raised on the East Coast (Cape Breton, NS), Michelle has been expanding her love for food since she was a teenager. She started working in a kitchen at her high school's 30-person restaurant and attributes much of her time management skills to her experience there, but her first paid gig was at the Cedar House, Restaurant & Bakery in Cape Breton. She attended culinary school while working at notable establishments to supplement her education: Le Caveau (Grand Prè Winery in Wolfville, Nova Scotia) and Lucy Maud Dining Room (The Culinary Institute in Charlottetown, PEI).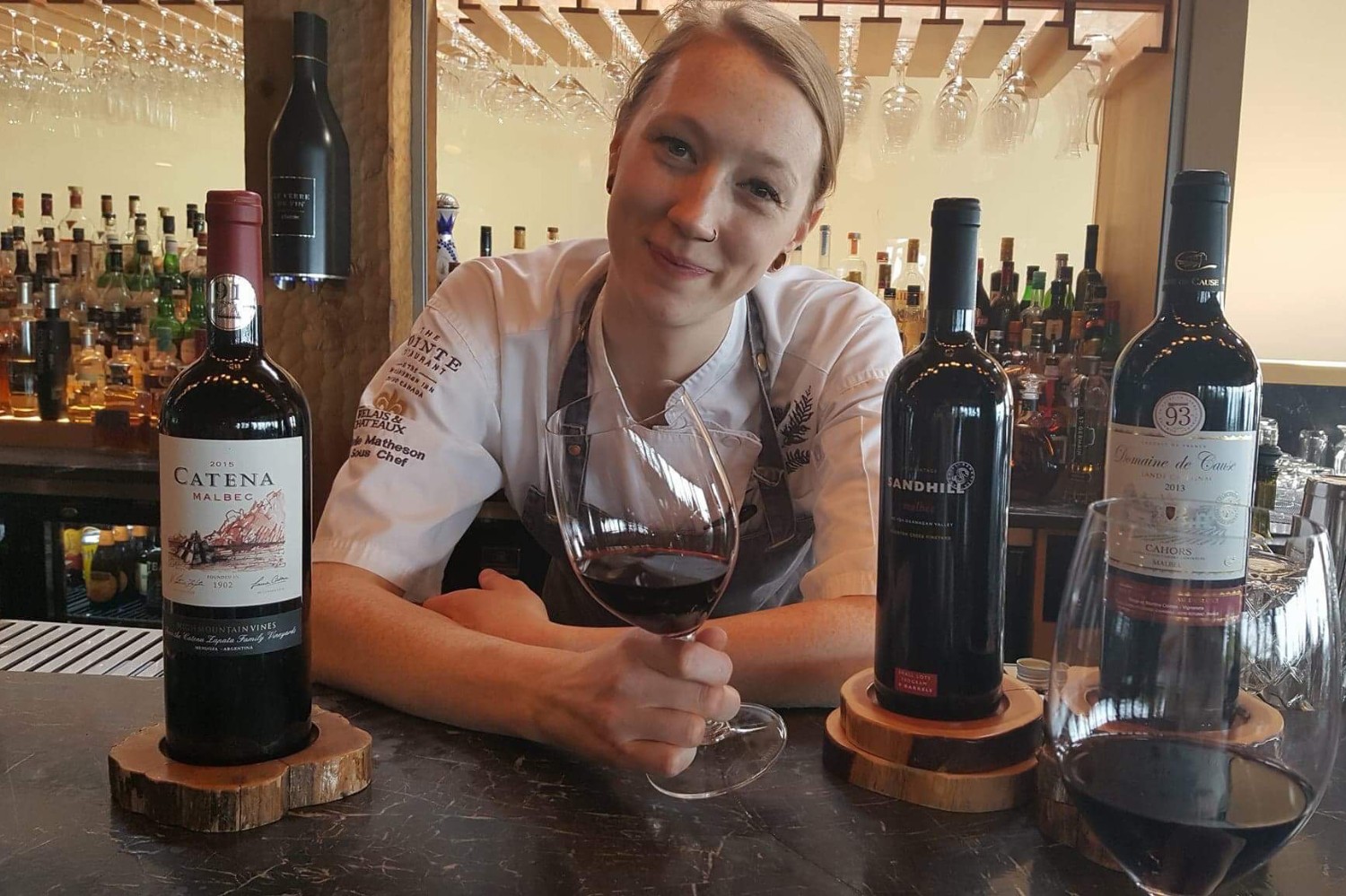 After graduating, Michelle competed internationally as part of the IKA Culinary Olympic Team which fostered her "addiction" to competing. She continued to compete nationally and internationally until achieving her Red Seal and coming to Tofino. Starting at The Pointe Restaurant as a junior cook in 2014, Michelle applied herself and moved her way through the kitchen before trading savoury for sweet to work alongside Pastry Chef Maria Desaulniers.
While her life in Tofino isn't all about work, there's still a lot of food involved in her free time. Cooking with and for friends allows Michelle to satiate her continued interest in savoury dishes, while adventuring with her partner—exploring hidden paths and finding secret swimming spots or going on road trips—takes her outside of the kitchen. Self-described as "a huge nerd" and "a 60-year-old at heart," in her downtime Michelle says you can find her on the beach, listening to music, keeping up on the news with her kitty, Winston, and helping friends with computer-related problems or reaching things in high places (she has the advantage of height). But even in her off-hours, she gets inspired most from passionate discussions about food; creating menus and dreaming up recipes is where she feels most creative.
Michelle's fascination with food is anything but narrow. The culinary world is so multi-faceted, there's continuous, lifelong learning available for those seeking it, and her ambition and ability to "dabble in all departments" of the kitchen and the Inn make her a leader in developing talent. It was former Executive Chef Warren Barr, Michelle says, who gave her the advice she still lives by: "There's always someone out there who can do your job the same if not better than you, so be irreplaceable." This sentiment, perhaps fuelled by that competitive streak still burning, is where her drive and determination to continually raise her skills comes from. Alongside her fastidious attention to detail, her aspirational attitude is contagious and what makes her an integral part of our team.
After "five lovely years" on Vancouver Island, Michelle says she misses a few things about the East Coast: "ole classic kitchen parties," Dave's hot sauce (she brings back several bottles every visit) and her family, "my mom is legit the light of my life, the strongest woman I know and she inspires me to be better, always!" but she has created a strong community here and doesn't see herself moving anytime soon ("My friends are everything").
Looking at the decade ahead, Michelle doesn't claim to have a specific career move in mind, though food styling is something that interests her. But, with an ever-present challenge in skill level and diverse culinary expertise available to her at The Pointe, she says continuing to develop her skills here is part of the plan. At the Wickaninnish Inn, offering dynamic career opportunities is an exciting part of being an employer. We're thrilled to continue to be part of Michelle's journey and, having witnessed her determination over the years, we know when she sets her sights on a goal there will be little stopping her from succeeding.
See All Blog Posts